"That review came from a guy seated at a sports club with chicken wings and beer. Chick flick, my ass! " - Jean-Marc Vallée, at the Wild press conference.
"Steven Soderbergh's brilliant series, The Knick, one of my favorite series on television. It's so brilliantly directed." - Steven Spielberg talking to Paul Thomas Anderson.
Liane Moriarty's Big Little Lies follows three mothers Madeline, Celeste and Jane in an Australian seaside community during the first six months of their children starting kindergarten at Pirriwee public school. On the first day of

orientation

, Jane is introduced to Madeline, after she rescues her

after

after she

accidentally twists her ankle, and Celeste, is

their

'perfect' and beautiful friend. In the genre of the suburban noir the story

begins

six months later at an Audrey Hepburn and Elvis Presley costume trivia night where in drunken mess someone accidentally dies. The story then flashes backs, so th

at

this impending violence would come to overshadow the narrative, which is also

interspersed

with the murder case detective interviewing many of the other parents.
On th

is

first day of orientation, Jane's son Ziggy (named in reference to David Bowie) is accused of bullying the corporate mother Renata's daughter Amabella. And so begins the school ground politics that will only

escalate

in the upcoming months. This first day is when we're introduced to many of the other students: Madeline's children Chloe, Fred and Abigail; Celestes' twins Max and Josh and the rest of the schoolyard. This accusatory gesture would divide the school, with Team Madeline on one side (with Jane and Celeste) and Team Renata (along with the 'Blonde Bobs') on the other, and their respective children.
Even though Big Little Lies is being mass-marketed and pejoratively described, with its

over-sized

rainbow lollipop shattering on its cover, as 'chick lit', the reviewers have been more kind to the book. Leah Greenblatt for Entertainment Weekly described Moriarty as, "she feels like a humanist: a writer whose insights aren't any less wise or funny or true just because she sometimes likes a champagne metaphor or hangs her story on a shoe." And in The Washington Post Carol Memmott reviewed it as, "Big Little Lies tolls a warning bell about the big little lies we tell in order to survive. It takes a powerful stand against domestic violence even as it makes us laugh at the adults whose silly costume party seems more reminiscent of a middle-school dance."
The book

reads like Stephen King but with a girl-friendly style, and there's a slow-burn quality, with an impending violence lurking over every scene, as it deals with schoolyard bullying, domestic abuse and human rights issues. It

has a

feminist quality through taking the personal and emotional lives of these mothers as a subject, along with critique of misogyny and male patriarchy, but is also universal in that the scenario is fundamentally human.
There's an anecdote in Hitchcock/Truffaut

where

François Truffaut talks about how Boileu-Narcejac's D'Entre les morts was specifically written for Hitchcock
, which he would

adapt

as

Vertigo

,

since he liked so much Diabolique. With Cheryl Strayed's Wild, Dominique Fortier's Du bon usage des étoiles and now Big Little Lies there seems to be similar growing canon of Valléeien literature – the

cont

ent and style of these b

ooks

just scream out that he should adapt

them

.
For example in Big Little Lies:

S

trong mother figures, their relationship with their children and the ch

ildren's

own personal li

ves

are long-standing

interest

s

for

Vallée. There's the subject of school-yard bullying which was already there in C.R.A.Z.Y. and more explicitly in Demolition. There's the supposed 'gay' barista,
which joins many of

his LGBT themes,

who works in a café which plays the best music

in town

. The working class Jane who struggles being in and around such an affluent community

recalls

many of his working class protagonist

s. A

l

arge scale communal party, which ha

s

a violence surfacing quietly underneath, makes a nice contrast with the ones in C.R

.A.Z.Y

.

A

random

letter from a stranger that saves the day is just like Demolition. A

bunch

of people who travel (a family even goes to Canada for a winter holiday) and cross borders recalls the international trips in Dallas Buyers Club.

T

he emotional and social effects of the life of divorced parents recalls the DJ in Caf
é de flore

. And

t

he list goes on

!
So there are two type of Vallée films now: There are his more violent personal pictures, where the lead character rushes towards their destiny, possible death and the creation of their legacy (Dallas Buyers Club, Janis Joplin, John Franklin) and now his Reese Witherspoon/Pacific Standard films, which are more uplifting and healthy. It's a good balance as Witherspoon seems to be on the same wavelength as him and is able to make his cinema breathe, expand their geographies and take on new projects that bring with them a new

life

, which without they might tend to be more cynical. These Pacific Standard films are more expressionistic and emotional

as they

focus more on

strong women

and their inter

ior and
surrounding

exterior lives, which includes a close attention to fashion.
The seven-episode
Big Little Lies
series will offer Vallée new opportunities and challenges. Even though IMDB credits him already on the too little-known
The Secret Adventures of Jules Verne
(2000), in this new series he'll be tackling the challenge of the longer serial form, the cross-editing of multiple stories and a larger scale of filmmaking. The book is full of popular culture references (people watch
The Walking Dead
and the kids play a
Star Wars
game), which
Vallée tends to usually suppress (for example, see the cinephile Aces High poster in behind the scenes photographs from Café de flore, w

hich never made it into the film

). There aren't too many music references in the book, Vallée's specialty, which I'm sure he'

ll

add

- there's already an anecdote of a yoga scene where they're playing Bowie's Ziggy Stardust.
With Big Little Lies in the works, Vallée's recent commentary on Katsuhito Ishii's The Taste of Tea at Festival du nouveau cinéma becomes more obvious as a model for this new project. Ishii's simple yet magical story set in rural Japan offers many great examples of how to capture family dynamics. Other films and TV shows that come to mind in relation to an adaptation of Big Little Lies

i

nclude David Lynch's Twin Peaks (the uncovering of a murder) and M. Night Shyamalan's Wayward Pines, Richard Linklater's Boyhood for the family dynamics and strong mother character in face of domestic abuse (one

c

ould also mention Vallée's own, though discredited, Loser Love). Nicole Kidman in the cast

brings to mind

her earlier perfor

mances in

The Stepford Wives and Eyes Wide Shut. And it need

s to be

placed along with great new series like Soderbergh's The Knick or the Wachowski siblings' Sense8. Television, with HBO at the forefront, definitively offers a great extension to the filmmakers oeuvre

, which

even Steven Spielberg

gave his blessing on

.
And it's January and they've already started filming, transplanting the story from Australia to Pasadena, California. Witherspoon as Madeline, Kidman as Celeste, Shailene Woodly as Jane, Laura Dern as Renata, Adam Scott as Madeline's husband Ed, Alexander Skarsgård's as Celeste's abusive husband Perry and so on.
But with this new industry weight comes the challenge for Vallée to retain his unique signature (The Young Victoria being an example of a film being taken from him). Philippe Lesage's Les démons offers a compelling counter-point. This is the film that Bruno Dequen in 24 Images describes as "one of the most complex and finely written stories of childhood in the history of cinema." The Québécois director Lesage's first feature film shows how coming of age, through the nice moments and bad, can come together

in

the schoolyard

in a real fascinating way.
Les démons

d

eal

s

with many similar topics as Big Little Lies, and Lesage's rigor mixed with simplicity, as he ca

ptures F
élix's gaze, as he watches and thinks

about the world,

offers a great example of the need for a look of clarity in cinema.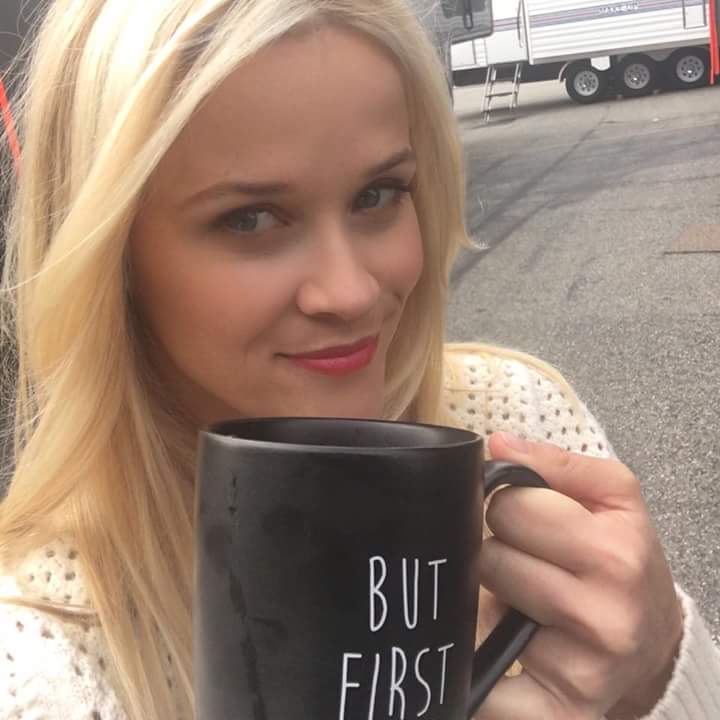 After Demolition, which comes out later on this year, comes the explosion of this rainbow colored

lollipop (the cover of the Moriarty book)

, and the unraveling of the vices of suburbia.

To get
Vallée

one must return to Liste

n

oir. As a young man, excited to make his first feature film,
Vallée

wanted to criticize the powers that be (in the tradition of Arcand's Réjeanne Padovani), and was really excited to be on a film set and play with the possibilities.

A

s a picture

of

Withersp

oon

on one of the first days of shooting shows,

she's holding

a mug, 'But First'. To begin

again

new from scratch. For every

film to be like his first.

This is
Vallée

's m

ethod

. He's continuing his trajectory, in a mass form, building on the works that he first made here. Jean-Marc Vallée, the best working Canadian director today.
***