It can't be easy to make a film. Just acquiring finances to be able to make it, the logistics of production, mobilizing actors and a crew, time spent actually filming, finishing the film and sending it out to film festivals. No easy task. And on top of that having a good idea and knowing how to best tell it. An even harder one. It helps though I'm sure when there's an encouraging community that wants you to succeed. With that in mind I'll recommend, if you can afford it or if not just to spread the word, four new Indiegogo crowdsourcing projects: Acres, S01E03, Delta Venus and Shadows in the Grass.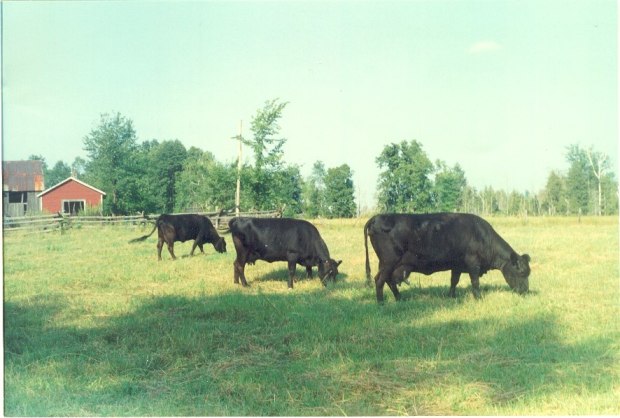 Rebeccah Love's perseverance to continue to make proudly Canadian projects full of creativity and heart is admirable. This new project

Acres

is set around the Rideau Lake Farms and deals with a young adult trying to live off of his farm whose life gets whirled up when his sister, her husband and their childhood friend Harriet comes by to help. Acres sounds like a blend between Bernardo Bertolucci's 1900, Jean-Marc Vallée's Wild and Denis Côté's countryside films, which I'm sure Love would bring her own touches to. There are many greats perks with gifts including an original drawing, a homemade pie, and a personal short story.
Following that Kurt Walker is making his second features

S01E03

, after last year's Hit 2 Pass, which seems inspired by early two-thousands teenager soaps like The OC, machinima and avant-garde docs. The Indiegogo page includes a nice essay by Walker and a sample clip. Wishing them all of the luck!
With what's an all-star Toronto DIY filmmaker cast Sofia Banzhaf, Nicole Dorsey, Karen Harnisch and Kristin LaPensee's new project Delta Venus is about the lives of four young
millennial

women (all played by the filmmakers themselves). The collaborative process on this seems so unlike most films being made in Toronto or even in the world. The campaign page includes a trailer for the film and an impressive selection of perks.
Finally Matthew Nayman has a new science fiction project in the works, Shadows in the Grass. The special effects and plot sounds quite sophisticated.
When so much contemporary media is so detached from everyday life and its concerns, these four projects, all ambitious and personal, offer a breath of fresh air. Hopefully what's planted in the spring has time to grow to be blooming in the fall.