Sydney Pollack; producer, director and actor, died May 26th. His film They Shoot Horses, Don't They? was part of the catalyst for the new hollywood generation. He directed Paul and Leonard Schrader The Yakuza in 1974, Starred in Woody Allens Husbands and Wives, he won 10 oscars for Tootsie with Dustin Hoffman, He was in Bob Atlmans The Player, he did many films with Robert Redford, He worked alongside Tom Cruise in Stanley Kubrick last movie Eyes Wide Shut and most recently he was in Michael Clayton.
His strength was in acting and getting the actors to stay fresh and truthful through each scene. He was taught under the famed teacher Sandy Meisner. As his roles in different films varied he was always able to renew himself. He will live on in cinephile for his powerful performances and in the great films he directed.
***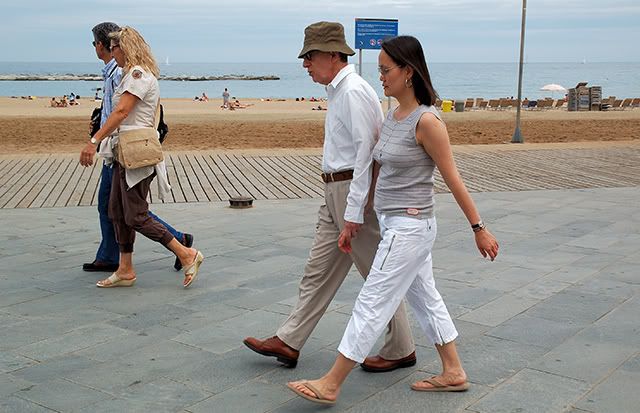 The 61st Cannes film festival finished and the film that won the Palme D`or Laurent Cantet's "Entre les murs". This is the first French film to win the prize in 21 years. Benicio Del Toro Won the best actor award for his role as Che Guevara in Steven Soderberg Biopic on the revolutionary. Since I could not have made it this summer due to prior engaments I will have to see the films in theaters when they come to town. Some other note worthy films to look out for that premiered at Cannes are Woody Allens Vicky Cristina Barcelona (they were saying it is going to be his next big hit), Charlie Kaufmans Synecdoche, New York (Anything Charlie Kaufman) , Wim Wenders Palermo Shooting (from the films i have seen, i have to say that Wenders makes some of the most touching and moving films i have ever seen), and Atom Egoyan Adoration (who i have alot a great things about and is Canadian).
ps.. on a other note,
WOODY ALLEN AND HIS NEW ORLEANS JAZZ BAND
are going to be at the montreal jazz festival Sunday, June 29, 2008 at 7:30 PM and Monday, June 30, 2008 at 7:30 PM, it looks like alot of fun.