Thanks to whoever
tweeted
about my year-in-review post at the Video Data Bank, I seriously appreciate it. Running
Toronto Film Review
is a lot of work and it is always feels good to be appreciated.
From now on, I am reserving my Monthly Film Listing as a sort of Editor's Notes, in the tradition of writers like
Helen Faradji
, Michel Ciment, Mark Peranson, and John Macfarlane (whose editorials in
The Walrus
are great), and following will be my Viewing Acknowledgements, which I will add onto as the month progresses. (I hope this will provide a sort of consistency to
Toronto Film Review
).
In January, I went to the Carlton Cinema, at Carlton and Young, for the first time and in this intimate little hall, I watched Yang Ik-Joon's
Breathless
, on a cold January day, with three other people in the room: it is beautiful work of art. And,
The Agony and Ecstasy of Phil Spector
is probably the best documentary to play, so far, at the Lightbox. I cannot recommend it enough.
I am currently reading Brad Stevens book on Monte Hellman and I am going to write about it, which you can expect this month. Then I want to write about the January issue of
Positif
, when I can get a hold of a copy. And, once I make it there, I want to review the
Jack Chambers
exhibit at the London Museum,on until April 3rd. Hopefully, if I can do all of that, then afterwards I want to read and write a book review of Emmanuel Burdeau's book on Judd Apatow (thanks Andrea!), but it might have to wait until March.
In regards to New Releases at the Lightbox, I want to see
The Time That Remains, Alamar, Des Hommes et des dieux
, and whatever Cinematheque stuff I can go see. Nothing really jumps-out at me that is playing at the Bloor. Though for a lot of the other repertories, the new listings are only added the week of. The Toronto Film Society has a couple good double-bills. And I also want to see
Biutiful
.
To contextualize the writing on this website, here, in my new monthly editorials, I hope to highlight other good articles that I have been reading:
In
Cineaste
(Winter 2010), there is Antoine de Baecque's 'Andre Bazin in Combat', which is an excerpt from a forthcoming collection of essays edited by Dudley Andrew, 'Opening Bazin: Postwar Film Theory and Its Afterlife'. In the new issue of
Cahiers
(N. 663), the
événement
are 'the films the most anticipated of 2011', some titles include Cronenberg's
A Dangerous Method
, Spielberg
's The Secret of the Unicorn
, Sokouruv's
Faust
, Alexei Guerman's
L'Histoire du Carnage d'Arkanar
, and new movies from Bruno Dumont and Bertrand Bonello. In
Film Comment
(January/February 2011), Gavin Smiths writes about and interviews, "A master of thoroughly modern romance", James L. Brooks. At
Undercurrent
, Brad Stevens writes about
Blake Edwards in the '80s
. And in the new
180°
(January-April 2011), Steve Gravestock has an essay on Denis Cote to kick-off
The New Auteurs
series. At
Cinema Scope Online
, Andrew Tracy and Adam Nayman have a couple of new reviews up. And lastly,
Serge Toubiana
has been quite busy at his blog, with some articles on his Tunisians friends - particularly in reference to the countries recent
coup d'etat
, comments on Thierry Jousse's (a
Cahier
-critic-turned-filmmaker) new film
Je suis un no man's land
, protest of the imprisonment of Jafar Panahi and Mahammad Rasoulov, and the reasons for the Cinematheque Francaise ongoing Hitchcock retrospective, "
Le plaisir!
", with a link to a
podcast series
, that Serge worked with in collaboration with Nicolas Saada, of the original Alfred Hithcock and Francois Truffaut interview, moderated by Helen Scott.
It is worth mentioning that the Cinematheque Quebecoise is having a Claudra Jutra retrospective and, to anticipate a new box set of Joyce Wieland's films (is this a first?) they are going to selectively screen some of her films. While at the Anthology Film Archives (32 Second Avenue) in New York they had a retrospective on Abel Ferrara, I would have liked to have gone, except my passport expired, which sucked. Something to work on, I guess…
*****
The Illusionist
(Sylvain Chomet, 2010)
** (Worth-Seeing)
*****
Another Year
(Mike Leigh, 2010)
**** (Masterpiece)
*****
The Time That Remains
(Elia Suleiman, 2009)
***(A Must-See)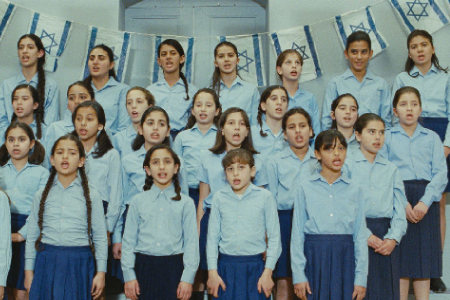 *****
The Way Back
(Peter Weir, 2010)
***(A Must-See)