Title:
WR – Mysteries of the Organism
Series: BFI Modern Film Classics
Author: Raymond Durgnat
Publisher: BFI Publishing (1999)
Pages: 96
Price: $
14.95
*****
The
British Film Institute
has three editions in its monograph series:
Film Classics
,
Modern Classics
, and a expanded
Film Classics
. The slim, minimalist volumes are a pleasure to read, if only for being informative and well researched elaborations on films one already has an affinity towards. The series is described, by Thomas Doherty in
Cineaste
, as "Sold on the strength of the hit-or-miss hookups between critic and text, the results waver between perfect eHarmony and strange bedfellows." Peter Wollen's "half-hummed doo-de-doo-de-do-doo-de-do" analysis of
Singin' in the Rain
is sure to get one whistling while Kent Jones' nicely cross-references the reception of
L'Argent
, "In what I take to be the best writing on Bresson – André Bazin, René Prédal and Raymond Durgnat – the posture is less one of awe than admiration, and the films are dealt with as individual cases." In the combined series with over 110 books there are two volumes that particularly stand out: Raymond Durgnat's
WR: Mysteries of the Organism
and Robin Wood's
Rio Bravo
. And this is because it's of interest to hear what these films mean to these particular critics and to situate the writing amongst their general sensibility. The following will be an elaboration on the Durgnat monograph.
WR: Mysteries of organism
(1971) explores Wilhelm Reich, the author of
Dialectical Materialism and Psychoanalysis
(1929), ideas of sexual liberation through a mixture of direct-cinema and fiction. In the monograph Durgnat examines
WR
with an uncanny immediacy from the gooey yellow eggyolk sliding across hands, to Jackie Curtis strolling down 42nd Street, to the pushmipullyu marathon romp between Milena Dravić's roommate Jagoda Kaloper and a visiting People's Army soldier, and finally to V.I. (Ivica Vidović) unexpected ice skate guillotine of Milena. To stronger articulate the ideas in
WR
, Durgnat posits twenty-two ideas in the film, which is great in discussing
WR
, though it renders problematic Durgnat's earlier writing on ideas and cinema, "But compared with the novel its [the cinema] way with words, and therefore with ideas, is clumsy." The monograph on
WR
with its use of the written word helps vocalizes the complexities of ideas that can be found in
WR
*.
It is interesting to contrast historically the world presented in the
WR
with the world of today. After WWII, Marshall
Tito
sought to improve life when he helped establish the Communist state of Yugoslavia, which is part of the Balkans in southeastern Europe. Their Communism was "nonalignment", a mixture of Soviet communism and Western capitalism. Though in 1971 there were governmental suppression of secessionist and it was in this period, around the time Makavejev would have completed
WR
that he ran into problems with local censors, which led to his international exile. While Milena in
WR
proclaims, "There cannot be political revolution without sexual liberation!", and her famous last words, "Comrades! Even now I am not ashamed of my Communist past." More recently another well-known Slovenian Slavoj Žižek in his essay
Tact in the Age of Wikileaks
(
Harpers
, April 2011) posits contemporary experiences affected by Julian Assange's free flow of information which have led us to a state where, "we can no longer pretend we don't know what everyone knows we know," and that "we face the shameless cynicism of a global order whose agents only imagine that they believe in their ideas of democracy, human rights, and so on." From the ghostly dispatch in
WR
to Žižek's global assessment there is a tying sense of political engagement and skepticism, with a hopeful urgency to incite personal social activism.
Dušan Makavejev was born in Belgrade, Yugoslavia in October 1932; he is now 78 years old. Makavejev studied psychology at Belgrade University, graduating in 1955, and then went to study at the Belgrade Academy of Theatre, Radio and Television. Like Karpo Godina from the Yugoslavian Black Wave, Makavejev subverted documentary funds, and he did so to make his first full-length feature
Man is Not a Bird
(1965). He would further engage with the layering of fiction and non-fiction in his following two films
Love Affair, or the case of the missing switchboard operator
(1967) and
Innocence Unprotected
(1968). (These three films were released in October 2009 in the Eclipse box-set
Dušan Makavejev – Free Radical
). It is worth being conscious of the following to better appreciate Makavejev's cinema, from his preface to
The Cinema of the Balkans
, "Unspoken language has no written vocabulary and grammar. You learn it at an early age in the Balkans, by osmosis. Growing up in the multicultural world of the Balkans makes one understand world cinema better: reading details in one's behavior, paying attention to the eyes, the hands and the short silences." After
Innocence Unprotected
, Makavejev, with a Ford Foundation grant, was able to go to the U.S. to interview Wilhelm Reich living relatives at the Reich Institute and their neighbors in Rangeley, Maine. Makavejev's follow-up to
WR
is the international production
Sweet Movie
starring the Québécois-director Gilles Carle's muse Carole Laure, Claire Denis worked on it as an assistant director, and it's controversial for the crazy sex and excretion from the Otto Muehl Commune (the filmmaking was, apparently, equally as unpleasant). One of
Sweet Movie
's more formally invigorating moves is the inserting of post-WWII footage of the excavation exposing the corpses of the Katyn forest massacre; the massacre was the systematic execution of over twenty thousand Polish officers and public servants carried out by the Soviets, which were initially blamed onto the German. Which is preceded by Pierre Clémenti chicanery with a killer babe on a decaying-wooden boat, which is decorated full of candy boxes and photographs or revolutionary leaders. This mixture of politics and sex, Marxism and psychoanalism, exaggerated fiction and blunt documentary all presented through Makavejev's peculiar Yugoslavian sensibility makes him to this day still one of cinema's most fascinating filmmakers.
Makavejev's pre-postmodernist approach to the documentary seems to be a major forerunner for today's hybrids and is worth discussing amongst the people really pushing the boundaries of what can be accomplished through documentary, so people like those who are receiving workshops at major international documentary film festivals, say,
Cinéma du Réel
which is now in its 33rd year, who this year highlighted Andrei Ujica, Gianfranco Rosi, Leo Hurwitz and Robert Leacock.
To better contextualize Makavejev's output among other Balkan filmmakers the general reference text are
Dina Iordanova
books:
Cinema of Flames - Balkan film, culture and media
and
Cinema of the Balkans
. On the subject of their themes, let's just say, a lot of it has to do with regional identity, long standing oral traditions and ethnography. These texts and films place the Balkan's in a more positive light, especially back in the early 1990s during the Yugoslav Wars, though they are now more like windows into a culture at a particular time and place. The first retrospective ever of films from the Balkans was presented in Aril 2000 at the Biennale in Venice under the directorship of Albert Barbera, eighty features were assembled by Sergio Grmek Germani. While for cotemporary Balkan cinema, the best showcase for it is the
Sarajevo International Film Festival
, which takes place in late July. The other better-known Balkan filmmaker, Emir Kusturica, will be the jury president this year for Un Certain Regard at Cannes.
*
The volume's eleven chapters are
: (1) Introduction, (2) Chronicle of an Exiled Socialist, (3) Production History, (4) Overture, (5) The Orgone Trail, (6) Back in the USA, or, Communismus Interruptus, (7) Yugoslavia: For and Against Fanaticism, (8) Appreciations, (9) Citizen Reich, (10), Understanding Undergrounds; and (11) The Short Unhappy Life of Ex-Yugoslavia.
*****
"Lolita, light of my life, fire of my loins. My sin, my soul, Lo-lee-ta: the tip of the tongue taking a trip of three steps down the palate to tap, at three, on the teeth. Lo. Lee. Ta. She was Lo, plain Lo, in the morning, standing four feet ten in one sock. She was Lola in slacks. She was Dolly at school. She was Dolores on the dotted line. But in my arms she was always Lolita." - Vladimir Nabokov, Lolita
Part of the pleasure that arises from reading
Lolita
is that one gets wrapped in Humbert Humbert's devilish plot – there is
empathy
- to the point of almost becoming a culprit, sharing his point-of-view. A similar feeling of being an accessory to a crime can be experienced in Fyodor Dostoyevsky's
Notes from the Underground
and
Crime and Punishment
, but where Dostoyevsky's neo-medieval prose is both morbid and guilt-ridden. For Nabokov, it's a pleasurable ride with the titillation of the nymphit girl-child and for H.H.'s - a professor working on a comparative history of French literature, whose got "only words to play with!" - undebatable sophisticated use of the English language. And, thinking about H. H. and his fascination with Lolita creates these mental links with James Mason as the character in the Stanley Kubrick film. The film has a cyclical nature; it begins with H.H. in Clare Quilty's (Peter Sellers) mansion just as H.H. is about to assassinate Quilty, which it will return to at the end of the film. Then, in a flashback (which parallels the novels confessional nature), H.H. arrives at the Haze resident. This point of entry puts H.H. childhood escapades with sexual frustration and deviancy into the subtext. To further explore Kubrick, I am momentarily diverging from an eventual contrast between Durgnat and Nabokov.
There is a
Stanley Kubrick exposition
currently going on at the Cinémathèque Française from March 23rd to July 31st. In its reception at
Cahiers du Cinéma
, Stephane Delorme in his article,
Stanley Kubrick - 1990-1995
, explores Kubrick's pre-occupations through the unrealized projects
Aryan Papers
and
A.I.
,, "Kubrick searches for more or less the same thing. The two projects present two extreme states of humanity" and Delorme concludes on the ending of
Eyes Wide Shut
, "The inability to control human sentiment is maybe the black hole of l'
oeuvre
. Not the inability to control emotions or the drives of reason which would hold back, but the incapacity to direct, preserve, tame the sentiments that would put us at mercy of others and would send us to an irremediable solitude." While in
Positif
, Michel Ciment reviews Tashen's new
Kubrick-Napoleon book
, designed by M/M (Paris), "The will for total control, the immense responsibility of the work, the mentality of a chess player where every displacement of pawns obeys to a long term strategy, a trait that is shared between a military genius and the filmmaker." And, "Kubrick did not intend to create an unambiguous Emperor, instead to the contrary, Kubrick wanted to undermine his
hubris
, his convection of always being right, the tireless ambitions, his arrogance and his blindness which would lead to his defeat."
Lolita
bridges the gap between Kubrick's 'narrative' films to his '
art director
' films, as David Thomson sees it, "
2001
is all implications and no story, whereas Kubrick's
Lolita
had been all story and not a trace of style, mood, or flavor." This statement seems a little hazy, as
Lolita
is abundant of style, mood and flavor. The landscape pans hawk back to Kubrick's early documentary-short
Flying Padre
, there is the self-referential photographer in the Sellers-Quilby character (Kubrick's photo-journalism for
Look Magazine
can be found in the Phaidon Press book
Drama & Shadows
), the high-school dance sequence seems to anticipate the ballroom party in
Eyes Wide Shut
, and James Mason's psychopathic murmuring about wanting to kill his wife Charlotte Haze (Shelley Winters) takes place in voice-over, which is the same way Alex articulates his inner thoughts in
A Clockwork Orange
. Kubrick
est un dieu
, his influence can be seen on directors as diverse as
Gaspar Noé
,
Apichatpong Weerasethakul
, and P.T. Anderson. A good book on Kubrick is Bill Krohn's in the Masters of Cinema series.
To contrast Durgnat and Nabokov might at first be of purely surface appearance but with a further examination of the two, alikeness arises. First off, they are pleasurable to read, with their sophisticated cheekiness that goes against expectation. Durgnat solves the general problem of most film criticism, which is, is that, most of time, it's boring to read. Film criticism at it's best can equal the viewing experience, it rarely surpasses it, and it usually falls far from it. Durgnat transcends this problem. Durgnat and Nabokov know how to capture readers attention, especially, through introduction and first chapters (a trait
Sight & Sound
's editor Nick James could really benefit from), they are griping, interesting, concise bold statements. Here is Durgnat from his
Renoir
introduction, "All comparisons are eventually betrayed. There should be no need now to argue the purity of cinema with the old media. Renoir is a major artist of his century." Durgnat shares Nabokov's interest in vocabulary and language. On Nabokov's prose, Alfred Appel Jr. writes in
The Annotated Lolita
, "Nabokov's remarks about Joyce's giving 'too much verbal body to words' (
Playboy
interview) succinctly defines the burden the post-Romantics placed on the word, as though it were an endlessly resonant object rather than one component in a referential system of signs." Nabokov and Durgnat know several different languages, I know that, Durgnat knows at least three: English, French and Latin. The two have a disinterest in traditional psychoanalysis (see: Nabokov's comments on that quack from Vienna), while Durgnat would push this further through his dissections of Jacques Lacan. While in the realm of more traditional film-criticism, Tony Mckibbin describes Durgnat's writing, "The deterministic gives way to the indeterminate, as if thought is always in danger of petrifying into the ideological; the kind of doublethink that buries contradictions, as opposed to Durgnatian doublethink: the affirmation of contraries." And, "If we can say that Farber is the great English language critic of perceptual-collagism, then Durgnat has shown himself to be a marvelous critic of impulse-thought, of thought fighting for freedom out of theoretical constraint."
*****
In the 2nd edition of
A Long Hard Look at 'Psycho'
, Henry K. Miller's forward to the book,
The Tip of the Iceberg
, is insightful about the early formation of a young Durgnat. He studied at the University College London at the Slade School of Fine Arts, where his supervisor was Thorold Dickinson. Dickinson's weekly seminars, in the basement of his Gordon Street home, included taking sequences from films and then, writes Durgnat, "he repeatedly froze the frame, precisely to trace the camera movements, the focus-splitting, the odd continuities, the dramatic pauses and the 'beats' continuing through them." This minute attention to particular actions, moments and scenes within films, with I.A. Richards, one of the founding fathers of English studies at Cambridge University, 'practical criticism', which emphasizes the understanding of literature "as a statement and as an expression", and William Empson's free-wheeling nature were the tools Durgnat would bring to his writing on the cinema. The influence of working with I.A. Richards is pertinent, especially, to contrast Durgnat with Robin Wood, a contemporary of his, who also wrote on Hitchcock, Buñuel, and Makavejev; as Wood was influenced by F. R. Leavis (1985 -1978), another British literary critic. University programs in English literature, theory and criticism would form the backbone structure for the then-developing field of film studies, so with this knowledge Dickinson, Richards and Leavis can be viewed as some of the field's early mentors.
Durgnat passed away May 19th 2002 at the age of seventy and in
one
of his obituaries, Charles Barr writes, "Raymond Durgnat was one of the most influential film critics in the history of the medium." Though Durgnat's output is vast and relevant, there is something dated and old-fashioned about the writing. The content of his books do not seem to extend far beyond the 1980s, though, an obvious explanation of this, is they were mostly all published before then. Some of Durgnat's books include
Eros in the Cinema
(1966),
A Mirror for England
(1970),
Films and Feelings
(1971),
Sexual Alienation in the Cinema
(1972),
The Strange Case of Alfred Hitchcock
(1974), and
Durgnat on Film
(1976). On the back of
Eros in the Cinema
, it states, "Raymond Durgnat is one of the youngest and most informed film critics at present working in England." And, in
Films and Feelings
(by far the best introduction to Durgnat), the following essays are quite remarkable:
Auteurs and Dream Factories; Architecture in, and of, the Movies; The Cinema's Art Gallery; People Look at People
; and the pieces on
Johnny Guitar, Orphée
, and
This Island Earth
. The essays are remarkable for a lot of reasons but I really like how they grant unsuspecting, unpretentious bits of wisdom, "As in all the best dramas, the principal characters are constantly being forced into reversals of their positions, and a cut-and-dried interpretation is likely to miss all the tragic force of these contradictions." And, "Forms of paradox-within-consistency seems in some ways well fitted to the dynamic ambivalence of human nature, its warp and woof of opposing instincts."
Durgnat's book on
Greta Garbo
(1967) is part of the Dutton Vista Paperback series, ed. David Herbert. The black-and-white portrait of the starlet engulfed in darkness with white and red text is a similar design to the square-format books of Durgnat for the University of California Press Movie Paperback series,
Georges Franju
(1968), and
Luis Buñuel
(1977), anachronistically priced at $1.95. The books hold plenty of interesting information, especially for the curious cinephile, like, how Georges Franju and Henri Langlois in 1934 inaugurated a film magazine called
CINEMAtographe
, which lasted two issues, and how they would then create the Cinémathèque Française in 1937. Or Durgnat's comments on Buñuel, "Neither Luis Buñuel nor Salvador Dali was widely known when their first film,
Un chien andalou
, delighted the Surrealist, an immediate
succèss d'estime
, as well as a
succèss de scandale
in the Parisian literary world." These books have a profuse use of illustrations and stills from films.
Durgnat's contribution,
The Negative Vision of Robert Bresson
, to James Quandt's
Robert Bresson
tome is forty-two pages long, and it's one of the lengthier contributions in the book as it includes twenty-four headings. Durgnat really likes headings and sub-headings. In the
Jean Renoir
book (University of California Press, 1974), aside from the film analysis, which vary in size from one- to twenty-eight pages, Durgnat's comments on Renoir's extra-cinematic projects like the Auguste Renoir biography,
Renoir, mon père
, and Jean Renoir's novel,
Les Cahiers du Capitaine Georges
, are a great expansion of the typical Renoir canon.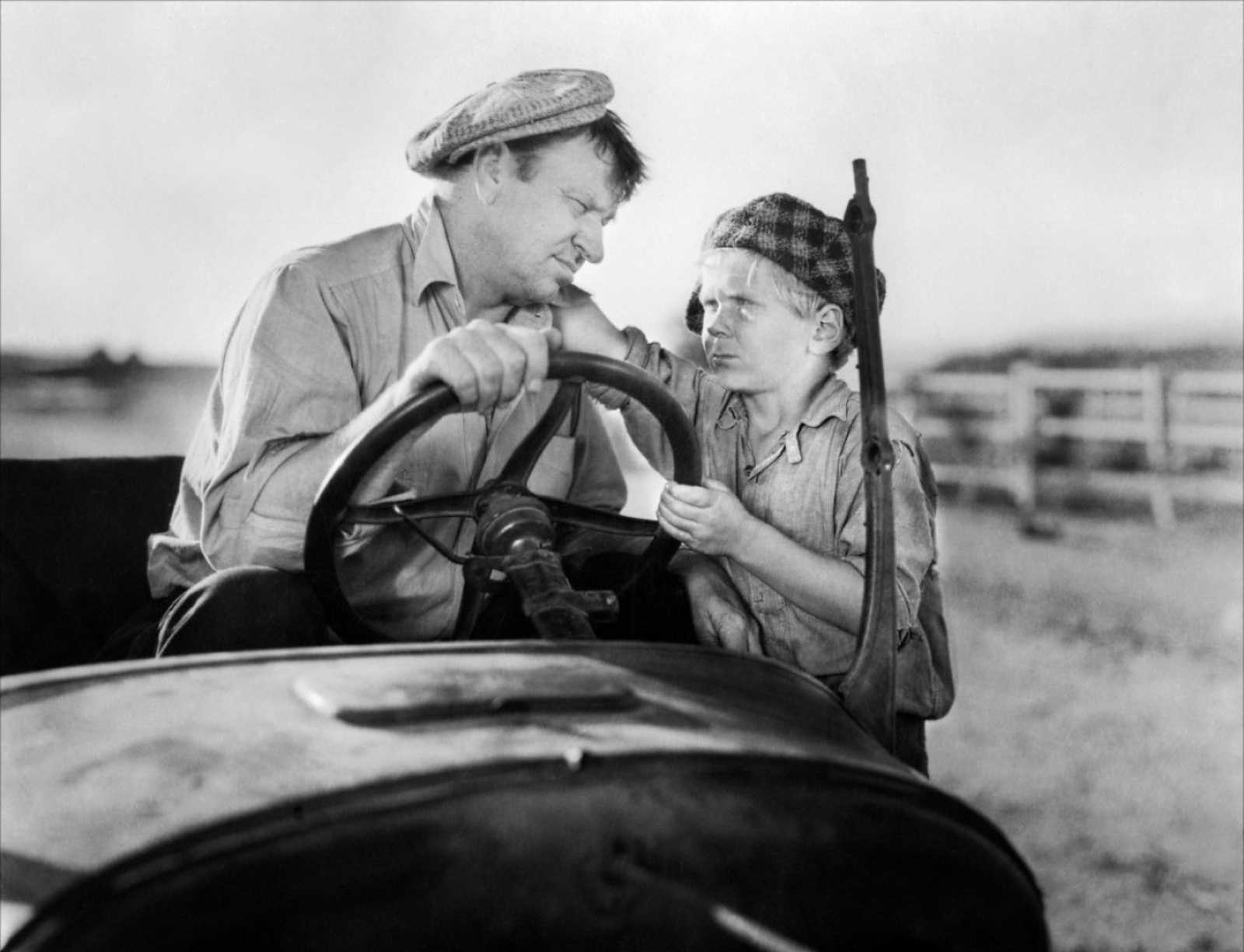 Durgnat most recent book-length
auteur
study,
King Vidor, American
(University of California Press, 1988), with Scott Simmon, is partly inspired by Richard Corliss, the editor of
Film Comment
, who in 1973 dedicated two issues to Vidor. Durgnat and Simmon writes about the filmmaker, "Much of Vidor's inspiration was generated by the tension between these three outlooks … the puritan ethic, Emersonian transcendentalism, and a secular, enterprising dynamism". Vidor's more recognizable films include
The Champ
(1931),
The Fountainhead
(1949),
The Big Parade
(1925),
Stella Dallas
(1937),
The Crowd
(1928), and
Hallelujah!
(1929).
One of Durgnat and Simmon's interesting observations,
"As Vidor, like Man without a Star's Dempsey, rides away from America in these late fifties films, there dawns the era of 'liberal conservatism' à la George Stevens, to be rapidly succeeded by the tormented liberalism of Elia Kazan, until he too cedes to the mêlée of Don Siegel, Arthur Penn, Sam Peckinpah, and Stanley Kubrick. How one regrets the cut-and-thrust a freer Hollywood might have allowed between Vidor and Kazan, a less grand Stevens, a more topical Wyler, and (particularly where the formation of character is concerned) Losey."
Durgnat and Simmon describe Vidor's reception as,
"While the auteur theories of the 1960s corrected many injustices, they nonetheless cherished directorial consistency, not to say monotony, over diversity and intricacy, and found Vidor's variety hard to handle."

This clear-eyed historicism towards the
auteur
theory, is a clear antecedent to an Andrew Tracy, who writes in his
Cinema Scope
review of
Oki's Movie
,
"Repetition with variations, that time-tested template for artistic creation, is still very much the mode these days, but with a heightened self-consciousness as to the act of repetition – and, perhaps, an intimation of its potential sterility."
*****
It is surprising how little Raymond Durgnat is brought up in contemporary film criticism. In Jonathan Rosenbaum's new collection of writing
Goodbye Cinema, Hello Cinephilia
(2010), there is an article entitled
Raymond Durgnat
, originally from
Film Comment
(May-June 1973), Rosenbaum also has a review of Durgnat's
Jean Renoir
book on his
blog
. There is a Senses of Cinema issue (2002) dedicated to him, an
article
by Tony McKibbin and edited by Adrian Martin (who also has an old University of California
interview
with Durgnat on his website Rouge), published the same year as
A Long Hard Look at 'Psycho'
, which is now in its 2nd edition (2010). So unless you are deeply invested in the tucked-away world of library archive film-criticism, Durgnat is a relatively obscure figure.
Reading Durgnat one finds an encyclopedic knowledge of film from classic Hollywood to foreign cinema and an outstanding knowledge on film-related reference text circa 1970s in both English (
Film Comment, Sight & Sound
) and French (
Cahiers, Positif
, Agel, Ciment, Moullet, de Beauvoir) in the bibliographies. And as a consequence of Durgnat's freewheeling nature, one's attention goes from highbrow subjects like art-history (there are references to Ersnt, Gaugin, Goya, Picaso) to cheap 1950s science fiction paperbacks and c-movie productions. These observations are from reading Durgnat's book-length inquiries, which is an ideal outlet for this master writer, as his shorter magazine pieces are harder to come by.
Durgnat represents the age-old hard-working English meritocrat, similar to the late Tony Judt, where knowledge represents the intellectual fruits of a post-WWII English schooling, which is now universally diminished in quality due to taking the concept of university away from an elitism towards a more democratic 'dumbed down' playing field. Reading their writing is both genial and nostalgic as, for Durgnat in particular, his erudite memory and scholarship seems like a film-criticism artifact which took place long before the malleability of a Microsoft Word document, the individualization of home-viewing experiences, and the ubiquity of Digital Video Discs. While both Durgnat and Judt's work seems to be an answer to that Orwellian question, '
Why Do I Write?
', in that they propose a solution that will contribute to a larger social good, and for Judt, it was being an advocate for social democracy, while for Durgnat, it is the depolarization of elitism towards a more general populism, and in both cases it is a form of humanism.
– David Davidson
*****
"If we cannot spend our collective resources on trains and travel contentedly in them it is not because we have joined gated communities and need nothing but private cars to move between them. It will be because we have become gated individuals who don't know how to share public space to common advantage. The implications of such a loss would far transcend the demise of one system of transport among others. It would mean we had done with modern life." - Tony Judt

"Academic aesthetics are so concerned with proving that certain films are better than others, that they sideslip, as it were, into the proposition that films which aren't la crème de la crème aren't even milk. They try to attribute the whole effect of the exceptional film entirely to the subtleties which make it more interesting to them than the stylistically more 'superficial' film meant for Mr. and Mrs. Bloggs, who haven't enjoyed the advantages of a three-year, full-time, examination forced course of study in English literature, and simply respond, as people, to people." – Raymond Durgnat